Conquering the Fear of Accessorizing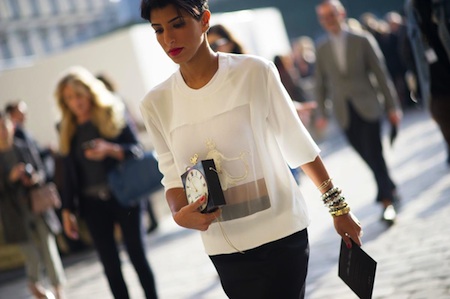 Fear not thy accessory drawer
Trust your first instincts to create that signature look.
Oh how the fear of accessorizing can create that 10 minute delay in heading out the door. You've pulled together what you believe is the perfect outfit, and stand in front of mirror, and realize with a sinking feeling, that you are going to have to head back to the accessory drawer, and start trying those combinations of layered versus single strands of necklaces, bracelets, watches, scarves. Is it a purse or should it be a clutch? Would shades help, and should the look veer more towards minimalist instead of thick links of gold.
Shoes tend to be an anchor for intuitively knowing how you feel about the outing before you: the higher the heel and sleeker the look, the greater the desire and creative impulse to layer on those fabulous accessories.
Trust your first instincts and your outfit will thank you for it.